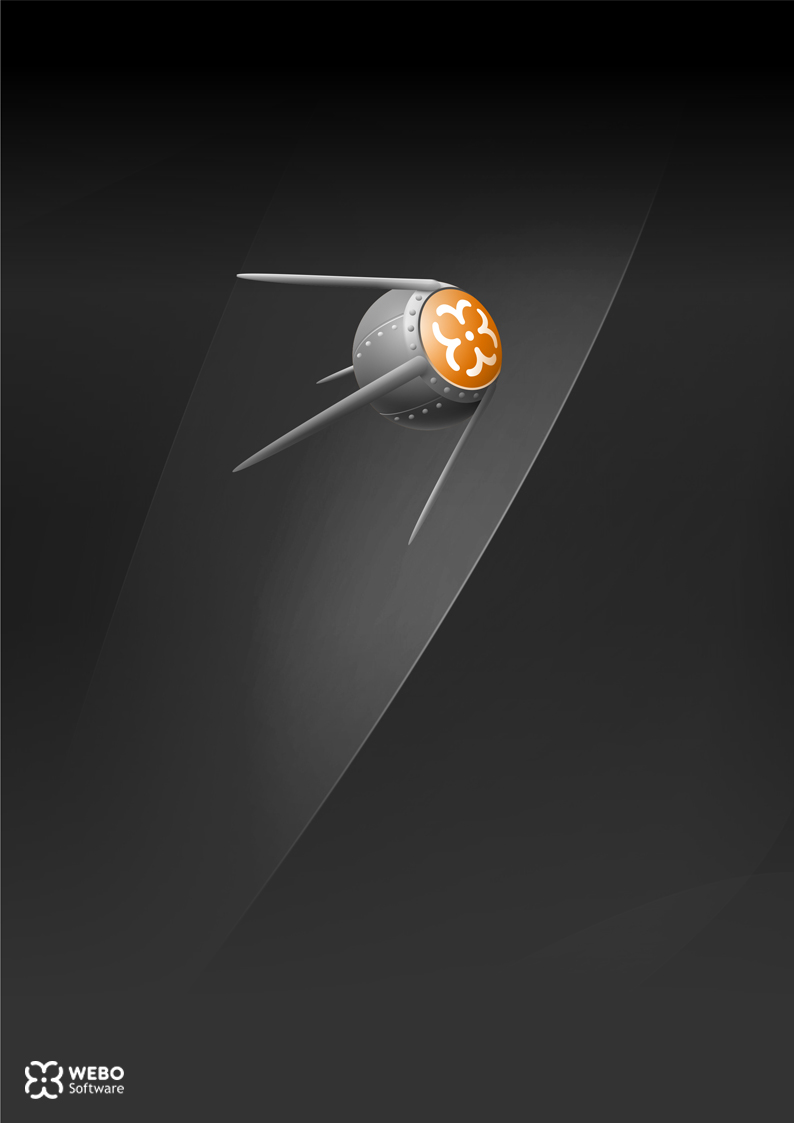 WEBO Scout
Website speedup evaluation
http://d-fix.jimdo.com/
July 15, 2012 12:45
Website report
http://d-fix.jimdo.com/
July 15 2012 12:45
Based on our case studies you can make 5-6% more money with accelerated website.
20
40
60
80
100
120
140
160
180
200
20
40
60
80
100
120
140
160
180
200
34
0,2
0,4
0,6
0,8
1,0
1,2
1,4
1,6
1,8
2,0
0,2
0,4
0,6
0,8
1,0
1,2
1,4
1,6
1,8
2,0
0.28
Response time
Russia, Moscow 248 ms

Russia, Moscow 124 ms

Netherlands, Amsterdam 458 ms

Russia, Saint Petersburg 352 ms

Ukraine, Kiev 334 ms
Google Page Speed Score
Website Speedup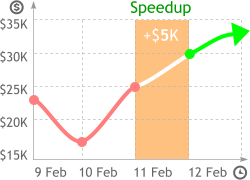 Your website speedup will take from 2 to 7 days. You will get:
Speedy and efficient website, which won't be down due to high load during advertising campaigns and successfully handle all business tasks.
WEBO Site SpeedUp, Extended Edition. This version has all the functionality of the product to guarantee a maximum speed of the website and is not available in the open market.
Support, 12 months of professional help and consultance from WEBO Software engineers about your website performance.
Guaranteed result for estimated website speed and increased confidence from users.
Website speedup estimation is calculated using automatic installation of WEBO Site SpeedUp on a website mirror, and it can differ from real-world numbers. You can get more precise estimation from WEBO Software team.
Why do you need a fast website?
The lower is the waiting time for end-user, the more is his or her confidence to the website. Accelerated website has many advantages:
increased conversion rate and lower bounce rate,
increased time of website visits and higher page per visit rate,
lower server load and more time for functionality tasks for your developers.
Also Google is counting website load time in SERP from 2010. It means that faster website gets more traffic from natural search.
WEBO Software customers
WEBO Software experienced team can handle any complex corporate website tasks and complicated issues. Our clients are large corporations (MTS, TUI, Masterhost, MDM Bank, RBC), and small and medium business all over the world.
langocity.com
Langocity is an e-commerce website based on Magento that specializes in selling a wide range of foreign language courses and translation software. The server is located in Portland, Oregon, and receives thousands of visitors from east to west coast every day. After WEBO Site SpeedUp installation and tuning Langocity website became almost 4 times faster. New website speed turned out to be much more comfortable for users, conversion rate increased significantly and the bounce rate notably dropped.
manicurshop.ru
At the time of the first request this website load time was 13 seconds. We put this value under 4.5 seconds, website became 3 times faster. Google Analytics website efficiency evaluation was great: website visit time increased by 12%, average page view rate by 17%, and number of reached goals (purchases) - by 40%. As the result we achieved a happy customer, and ManicurShop - additional revenue and visitors' gratitude.
www.icttrainingen.nl
WEBO Software has a deep and comprehensive expertise in performance tuning of websites. This is manifested in the work at CMS level, infrastructure, web server, for example, PHP, Apache and specific tools for performance enhancement, and on the OS level itself. So optimization of all relevant factors.
About us
WEBO Software (www.webogroup.com) is working with web performance and website reliability for several years, also we are providing website availability and speed monitoring services.
We have exceptional experience in web performance and we are happy to apply this experience to your websites. Our customers receive fast, reliable, and accessible sites. With performance audit we provide a full range of information needed to assess the quality of the site.
Any questions?
Please contact us at sales@webo.name or skype nikolay.matsievsky.